Hard-hitting boxing heavyweight prospect David Adeleye continued his impressive rise in the division earning a second round knockout win over Ukraine's Dmytro Bezus in the second round to win the vacant WBO European Heavyweight title at the York Hall, Bethnal Green on Friday night.
The British-born boxer of Nigerian descent controlled the from the start throwing a right jab that saw the Ukrainian hit the canvas in the first round. Bezuz who was unbeaten coming into the fight was no match for the more composed Adeleye who was rarely threatened in the fight.
The win takes Adeleye's record to 11 wins in 11 fights with 10 of them coming via knockouts. The 26-year-old said he's excited for the win and looking forward to fighting more known opponents.
"It feels good to win the fight so emphatically, it's a stepping stone to where I want to be in the future. I dreamt of these nights and the whole hall was electrifying, I liked it a lot.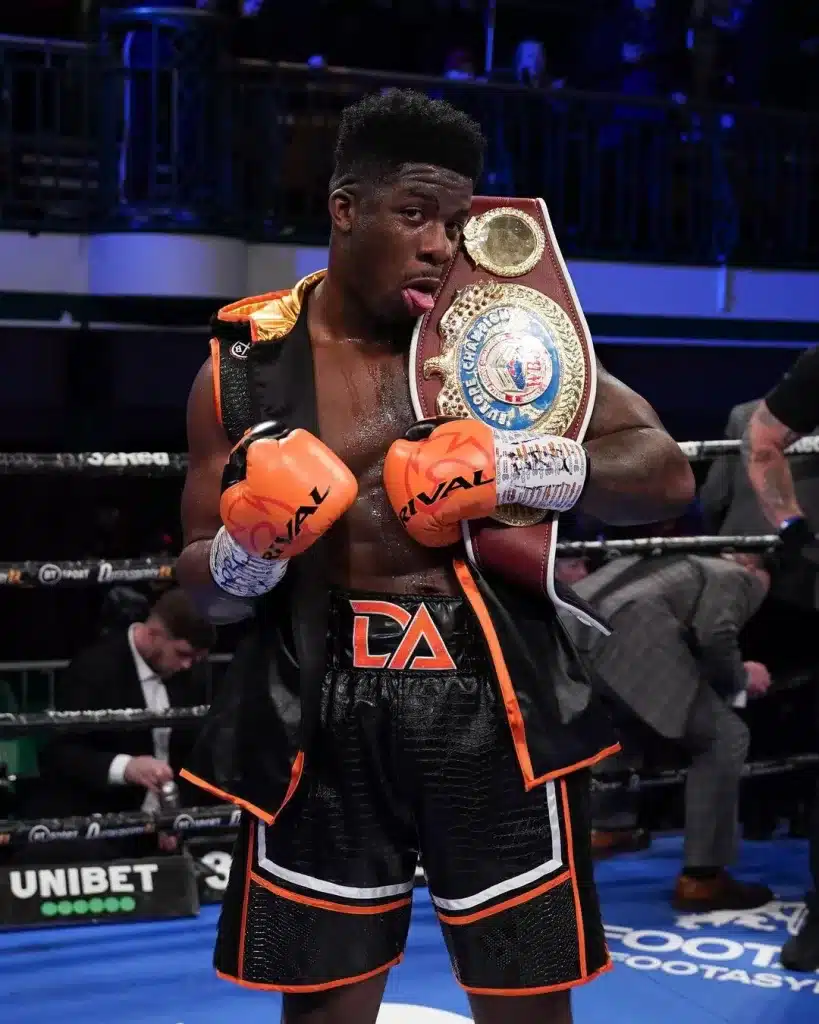 "For the first knock down, he went out for the jab so I thought he's in for a long night, for the knockout, I started to hold him to see what he was like on the inside, but when I hit him he just fell, I was going to continue doing that in the third and fourth. I have always known that the judges wouldn't be needed," Adeleye said after the win.
Impressed with the performance, renowned boxing promoter, Frank Warren, has promised to get him bigger fights and get him closer to the big and more lucrative titles.
"He delivered big time, that was a superb shot and a great finish. I'm absolutely delighted with the performance. We're going to keep him busy, I'm going to try and get him out four times this year and we're going to go out for bigger fights and bigger titles," Warren said after the fight.