Napoli president Aurelio De Laurentiis has sensationally ruled Premier League sides Manchester United and Chelsea out of the race to sign Nigeria international Victor Osimhen while tipping Paris Saint-Germain as front runners for the striker's signature.
Napoli have valued the Super Eagles star at €200m, a fee the Italian businessman believes only PSG can afford. He is also of the opinion that the Nigerian will remain at the club for another season as they hope to consolidate on their Scudetto win last season.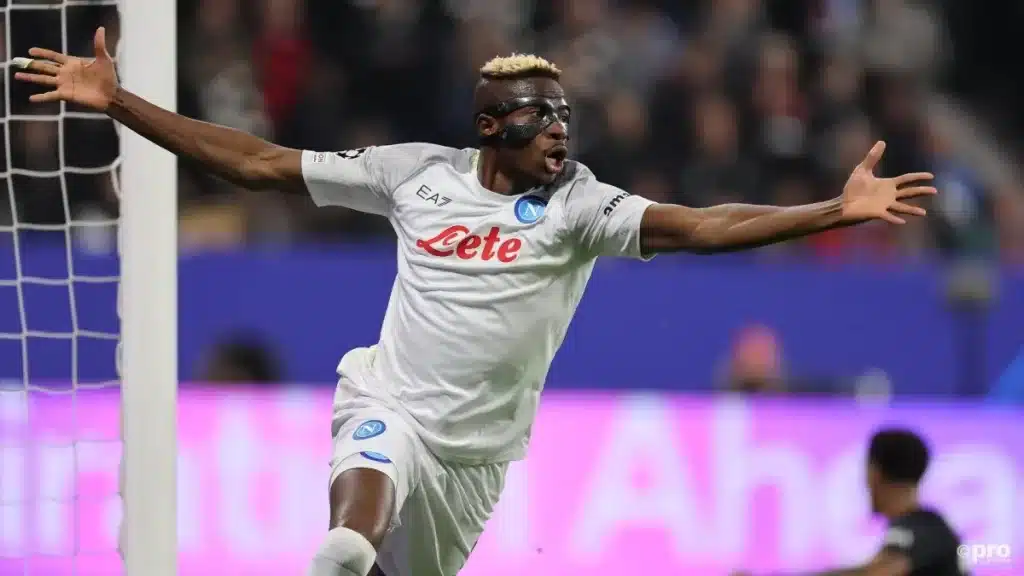 PSG have indicated interest in the Napoli star who have been identified as replacement for Kylian Mbappe should the World Cup-winning Frenchman decide to leave the club. Mbappe has been at loggerheads with the club and he is expected that the 24-year-old will not sign a contract extension with the Paris-based club which may force them to offload him with just one year left on his contract.
Osimhen has been on the radar of some of the best clubs in Europe including Manchester United, Chelsea, Liverpool, Newcastle United, Arsenal, and Bayern Munich amongst others. Bayern's honorary board member Uli Hoeneß in a recent interview revealed that the German side will not pay €1800m for the Nigerian, a fee he believes is too much for the club with will also be uncharacteristic of them.
De Laurentiis in an interview with Mediaset ruled out the English teams due to the €200m price tag placed on the former Lille man, "The only club that could afford Victor Osimhen is Paris Saint-Germain," said De Laurentiis.
"If Nasser Al Khelaifi wants to send in a bid around €200m… we wait and we see what happens. I personally think that Victor will stay here", told Mediaset.
Osimhen led Partenopei to their first Scudetto title in 33 years scoring 26 times to lead all scorers and claim the coveted capocannoniere crown. The first African player to do so in Serie A history.