Centre Charles Bassey had a block party in the San Antonio Spurs' 120-104 win over the Miami Heat in their second preseason game on Saturday, while No.1 draft Victor Wambayama had a ball, scoring 23 points. 
Charles Bassey who had an impressive performance in his first preseason game in a loss to the Oklahoma City Thunder where he recorded 12 rebounds, four assists, and six points in 15 minutes off the bench was almost as impressive against the Heat. He had six points, six rebounds, one assist, and four crucial blocks. 
Also read: Victor Boniface wins Bundesliga Rookie of the Month award again
Victor Wambayama led the Spurs in scoring with 23 points and three blocks, guard Devin Vassell contributed 21 points while Cedi Osman and Jeremy Sochan both had 10 points each.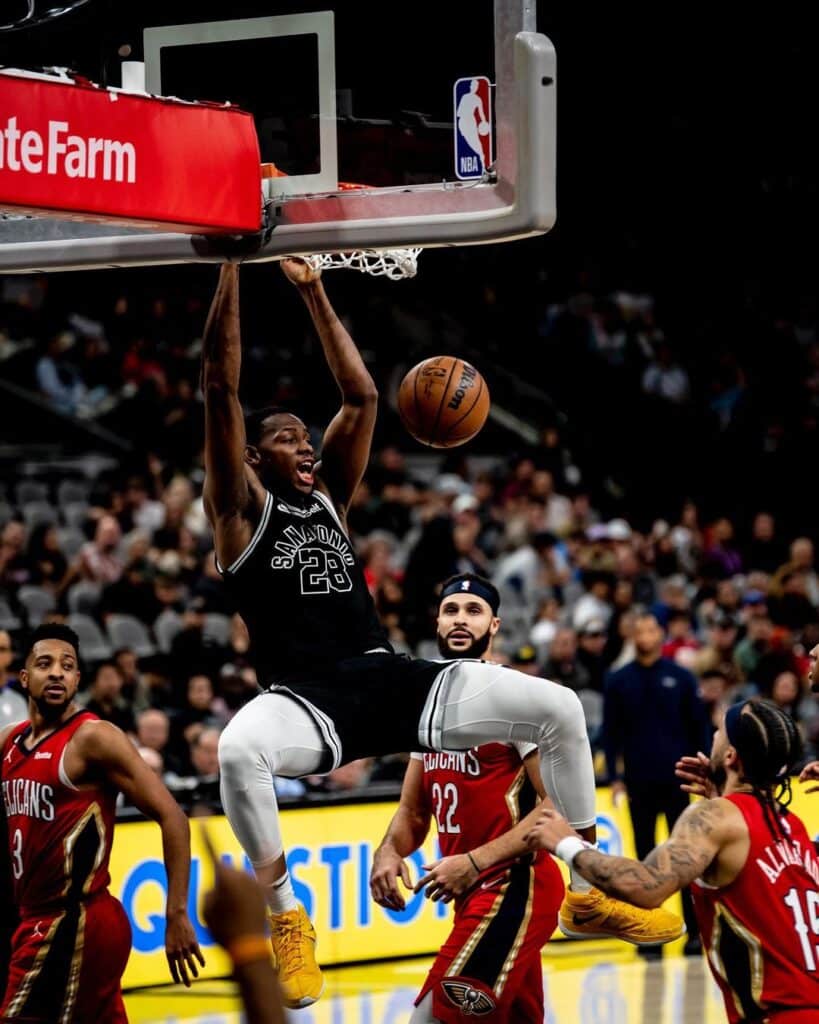 The Heat rested All-Stars Jimmy Butler and Bam Adebayo. Jamal Cain scored a game-high 24 points, Duncan Robinson had 14 points and Dru Smith contributed 13 points.
After playing in two of the Spurs' preseason games, Bassey might be rested for the game against the Houston Rockets who have been impressive so far in preseason under new coach, Ime Udoka.