Alex Pereira continued his dominance over Israel Adesanya as he knocked down the Nigerian-born New Zealander to become the new UFC middleweight champion of the world at UFC 281 at the Madison Square Garden in New York on Sunday.
Adesanya had controlled the fight, almost knocking out Pereira in the final seconds of the first round but the Brazilian was saved by the Bell. Pereira came out stronger in the second round and landed some good shots on Adesanya ending the round with a take down.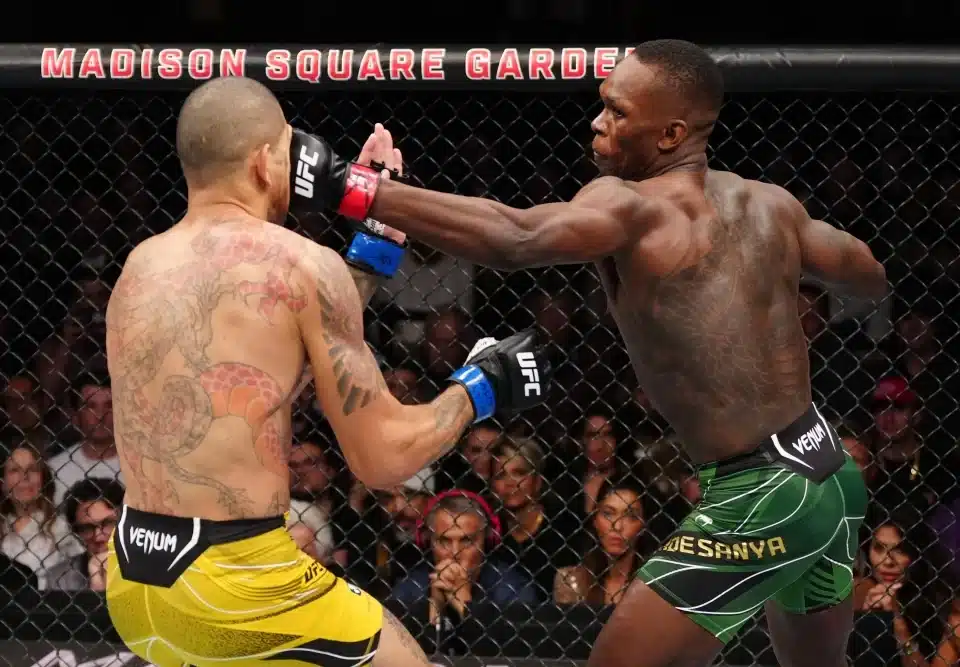 The third and fourth round belonged to Adesanya who dominated the Brazilian both on the ground and in striking only needing to consolidate his advantage in the fifth round but the Brazilian had other plans.
After a tough pep-talk from his corner to go for the knockout as his only chance of winning the belt, Pereira went all out from the bell catching Adesanya with a left hook to the neck before landing several shots with the referee ending the fight at 2.01 minute of the fifth round.
Pereira threw a total of 214 strikes landing 114 while Adesanya landed 119 times from a total of 209 strikes. The loss is Adesanya's first in the middleweight division while it is second overall in the UFC.