Onyeka Okongwu tied his career best 21 points for the Atlanta Hawks in their hard fought 120-118 win over the Cleveland Cavaliers to increase their chances of making it into the play-In tournament.
Okongwu had scored his career-high 21 points against the Houston Rockets on May 16 2021. While his first career high points came in 33 minutes, he was able to tie the points with just 20 minutes from the bench while adding nine rebounds and three blocks. 
The 22-year-old who is in his third season in the league is being regarded as one of the most influential back-up centres in the league. He rotates his minutes behind starter Clint Capela. 
Okongwu scored 11 out of 12 free throws in the win and head coach Quin Snyder has hailed him for his performance.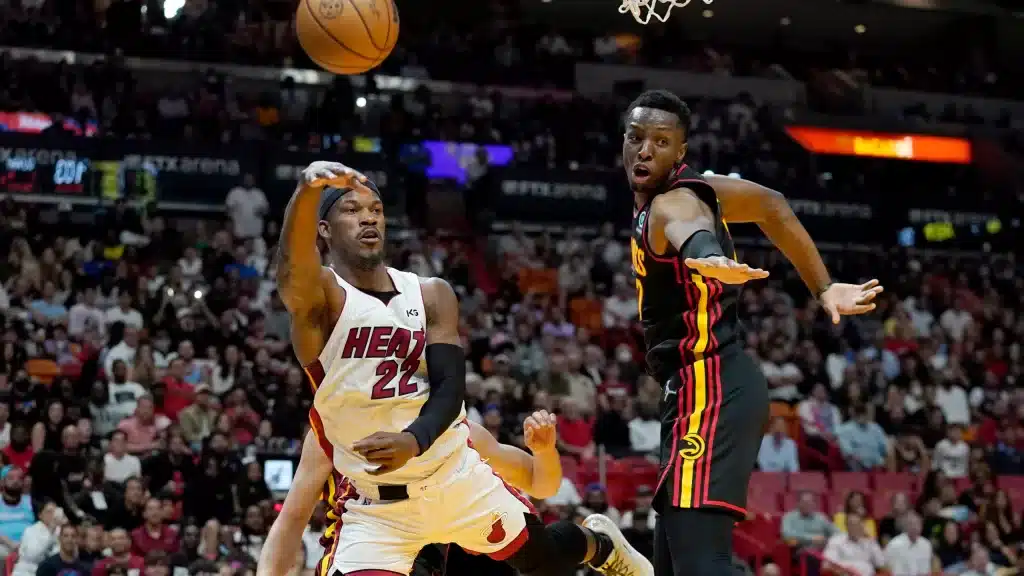 "I told him after the game he's got to go 12-for-12!" said Snyder of Okongwu's free throws after the game. "There's more out there. Whether it's the offensive glass, he's impacting— I think his spirit too. You see him, he enjoys playing.
"It's good to see him growing as a player. He's got great hands, he finishes. For big guys like that, making free throws is really, really important because they're down there, they're mixing it up and to be able to punish the defense for fouling you is a big deal. To miss those shots sometimes is deflating. He's getting in and-1's and making his free throws. He's efficient right now."