Noma Noha Akugue, the talented young tennis player of Nigerian descent, continued her extraordinary journey at the German Open, securing a spot in the final in her maiden WTA main draw appearance.
Akugue, who was granted a wild card entry into the German Open, showcased her immense skill and determination as she conquered her semifinal match against fellow 19-year-old Russian, Diana Maximovna Shnaider. 
In a display of raw talent and composure, Noha Akugue outplayed her opponent with a commanding 6-3, 6-3 victory that lasted for an impressive 1 hour and 18 minutes.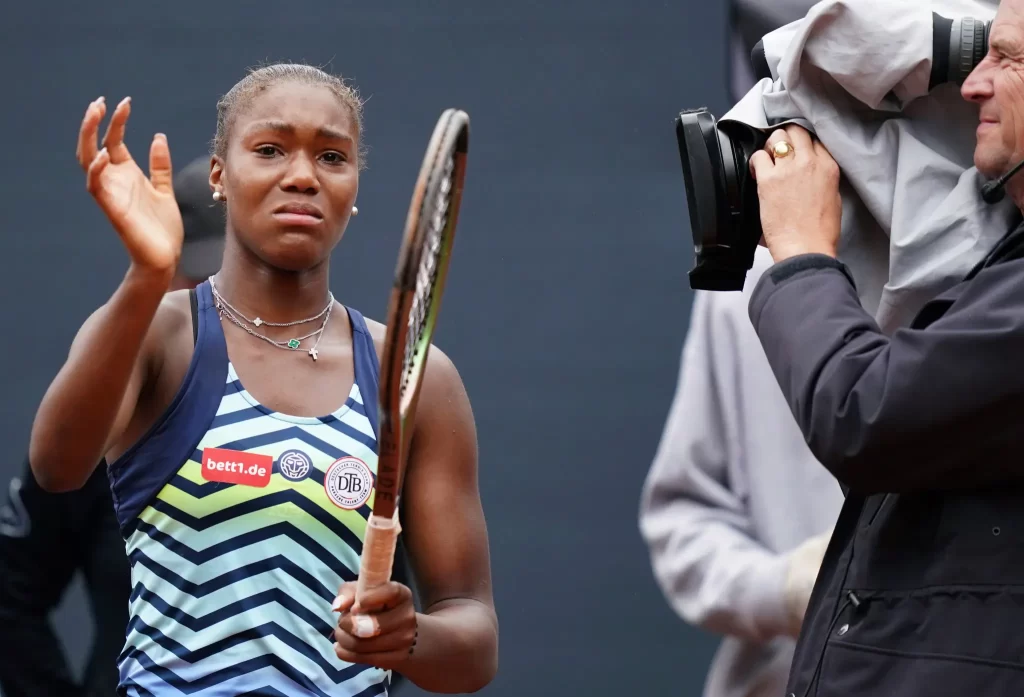 The young German's breakthrough success at the German Open has not only catapulted her into the limelight but also etched her name in the history books. She has become the first German player in recent years to reach a WTA final on home soil since the illustrious Andrea Petkovic achieved the feat at Hamburg in 2021. 
The much-anticipated final clash will be a historic moment in itself, as it will witness the first WTA final between two left-handed players since the memorable Prague final in 2018. There, Petra Kvitova emerged victorious against Mihaela Buzarnescu in a thrilling three-set match.
Also read: Giannis Antetokounmpo spotted in Yaba, Lagos
In the upcoming final, Noma Noha Akugue will face the formidable Australian, Storm Sanders, who has also displayed exceptional skills and determination throughout the tournament.
As the spotlight shines brightly on Noma Noha Akugue, her incredible journey from a wildcard entry to a finalist in her first WTA main draw appearance has captivated the hearts of fans and pundits alike.