Gabe Vincent showcased his playoff prowess once again, playing a crucial role for the Miami Heat as they secured a second consecutive victory over the Boston Celtics at the TD Garden, triumphing 111 to 105.
The win propelled the Heat to a commanding 2-0 lead in the Eastern Conference finals, putting them in a favorable position moving forward.
Vincent, who logged an impressive 40 minutes on the court, demonstrated his value to the team by contributing nine points and two rebounds. His pivotal two-pointer, made over Celtics forward Jason Tatum during a critical moment in the fourth quarter, provided the Heat with a significant advantage and helped solidify their lead.
Not to be outdone, Miami's dynamic duo Jimmy Butler and Bam Adebayo continued to shine. Butler delivered another monster performance, amassing 27 points, eight rebounds, and six assists, displaying his all-around skills and leadership. Adebayo narrowly missed a triple-double, finishing the game with 22 points, a whopping 17 rebounds, and nine assists, further establishing himself as a force to be reckoned with.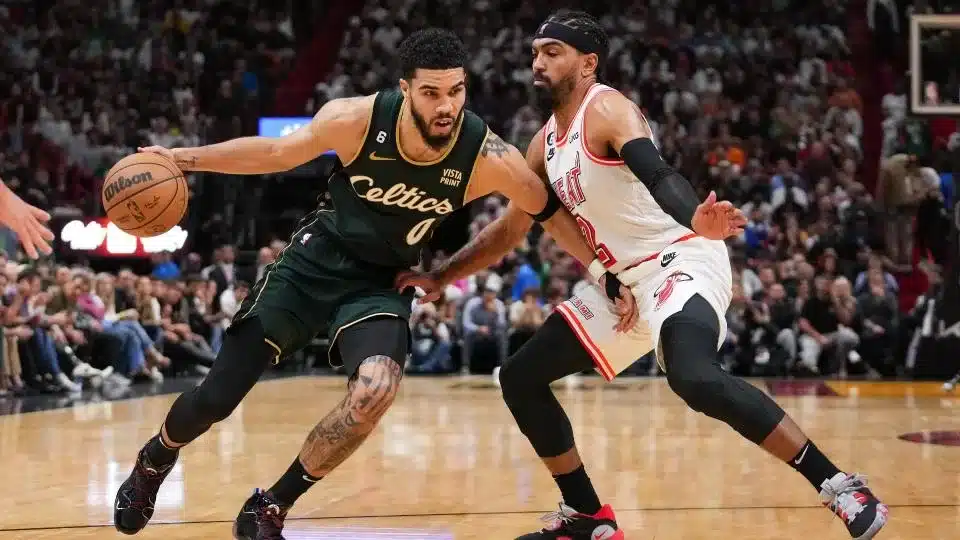 The Heat received valuable contributions from their bench as well, with Caleb Martin providing an impressive 25 points, injecting a burst of energy into the team's offense. Duncan Robinson added 15 points, showcasing his reliable shooting skills from beyond the arc.
Miami's efficiency from both the three-point line and the free-throw line played a significant role in their victory. They shot 34.6% from long range and an impressive 94.7% from the free-throw line. In contrast, the Celtics struggled, managing only 28.6% from beyond the arc and 87% from the charity stripe.
Despite a commendable effort from Tatum, who led the Celtics with a game-high 34 points, 13 rebounds, and eight assists, it wasn't enough to overcome the Heat's well-rounded performance. Jayden Brown contributed six points for Boston.
Looking ahead, the Heat aim to capitalize on their momentum and potentially sweep the 2022 NBA championship runners-up in the next two games at the FTX Arena in Miami. Meanwhile, the Celtics will be eager to mount a comeback on unfamiliar territory, hoping to force a decisive game away from home.