After Napoli were pitted against fellow Italian giants AC Milan for the quarter finals of the UEFA Champions League, the  Rossoneri honorary vice president Franco Baresi believes the seven-time champions can only reach the semi-finals if they keep Victor Osimhen away from the box.
Osimhen has been one of the most in-form strikers in Europe this season and has also been a torn in the flesh of defenders in the Italian Serie A where he currently leads the top scorers log with 19 goals from 22 appearances.
The 24-year-old also scored three goals to help the Partenopei qualify for their first-ever Champions League quarter finals ahead of Eintracht Frankfurt winning on a 5-0 aggregate. 
Speaking after the draw, Baresi who spent his entire 20-year career with Milan and captained the club for 15 seasons is wary of what Napoli and Victor Osimhen can bring to the table in terms of stiff opposition.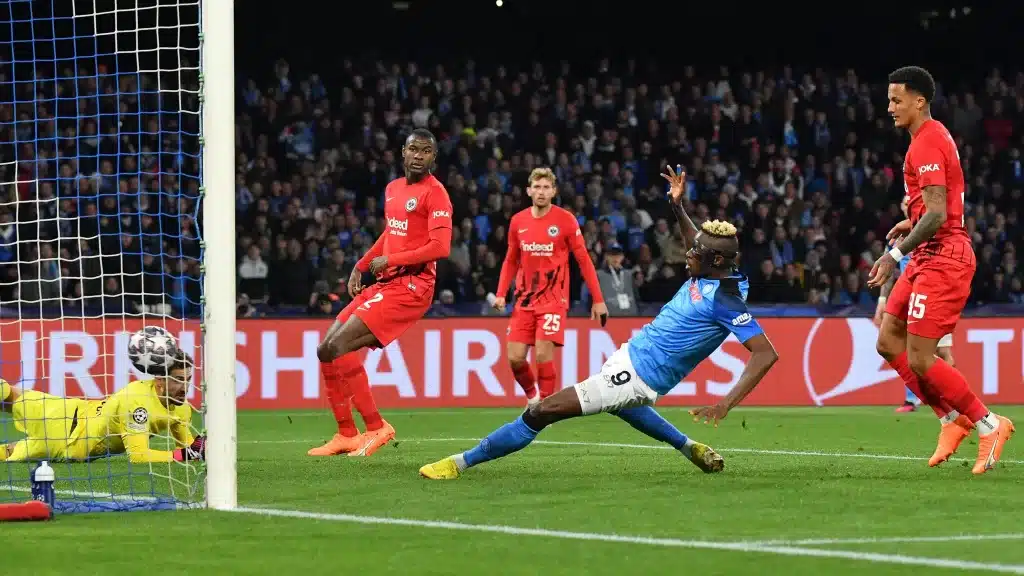 "We are proud and happy to be here. Now we have an Italian derby and we are a bit sorry because one will be eliminated. We respect Napoli and will face them in the best way, knowing they are strong, but we can do well. We'll see," the 62-year-old Milan legend told Sky Sport Italia after the draw.
"As a footballer, I never played against an Italian club in Europe, but surely it's different. We know each other, but the atmosphere will be different.
"Many times, even a small touch is enough to affect the striker. Osimhen is very strong, he can score in any way, we must do all we can to keep him away from the box. Napoli have great awareness, it's not just Osimhen, we must respect them."