D'Tigers coach Mike Brown has been named the NBA Coach of the Year after his impressive season with the Sacramento Kings leading them to the playoffs for the first time since 2006.
Brown, who joined the Kings last May after serving as Associate Head Coach to Steve Kerr at Golden State Warriors from 2016 to 2022 beat Oklahoma City Thunder's Mark Daigneault and Boston Celtics' Joe Mazzulla to the award.
It's the second Coach of The year award for Brown who first won the accolade when he and basketball legend LeBron James led the Cleveland Cavaliers to a 66-16 record in the 2008/09 season.
The Kings had a 48-34 record, which was the seventh-best record in the league and their first top-seven finish since 2003-04. They broke a streak of 16 straight losing seasons, had the best road record in the Western Conference, led the league in points scored per game, and captured a division title for the first time since 2003.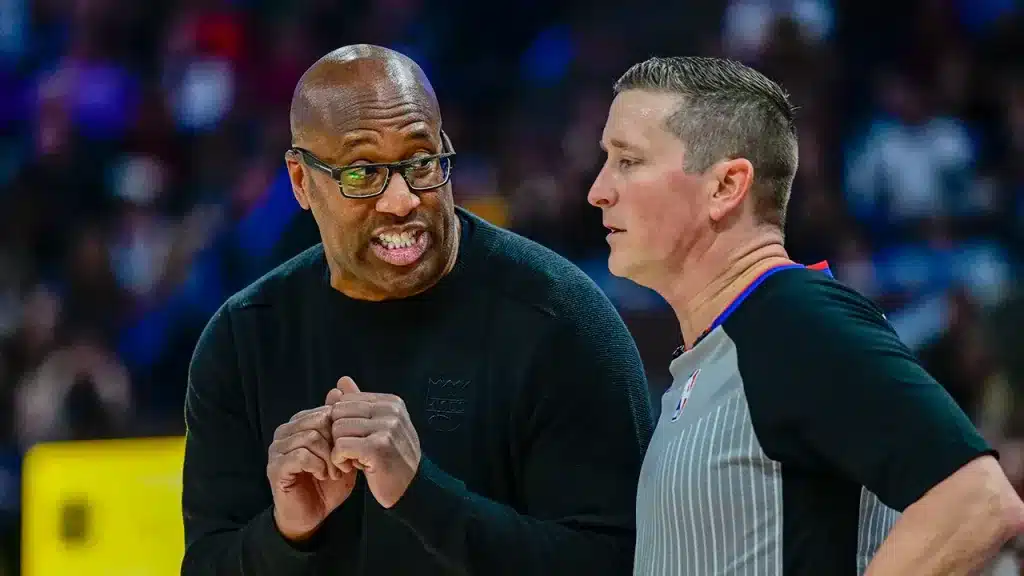 Reacting to the award, Brown said he is appreciative of the award and what he and his team have been able to achieve this season in the league, "These honours don't come around often so you're very appreciative of them," Brown said on the TNT broadcast of the announcement.
"I'm really appreciative of being in Sacramento. The fans, the city has been fantastic. One of the main reasons I was brought here was to bring some leadership."
Brown's victory was the third major event for the Kings in three days. On Monday, they beat Golden State for a 2-0 series lead in their Western Conference first-round matchup. On Tuesday, Fox was announced as the inaugural winner of the NBA's clutch player of the year award. Wednesday brought the coaching award — and Thursday will see Sacramento trying to take a 3-0 lead over the defending champion Warriors.
Brown led nIGERIA'S d'tigers to the 2020 olympics in Tokyo, Japan in 2021.