Gabe Vincent and the Miami Heat advanced to the finals of the Eastern Conference playoffs after seeing off competition from the New York Knicks in Game 6 winning 96-92 to close up the series 4-2.
Vincent scored seven points, five assists and three rebounds in 31 minutes as a starter but it was All-Star forward Jimmy Butler who once again got the Heat off the line scoring 24 points, eight rebounds and four assists while Bam Adebayo added 23 points, nine rebounds and one assist in the win.
Although Vincent didn't have much points on the board, his defensive prowess and how he wears out the opponents has been a key part of his game, "I mean this has kind of been a playoff thing going back to last year," Heat coach Erik Spoelstra said. "And he's really good at that. He's a ballhawk. And that's really a credit to him, reinventing himself from who he was when we first got him in the G League."
Vincent was tasked to defend Knicks guard Brunson and he did a good job at it although he was handed a flagrant foul for an elbow on the American in Game 7 earlier today, but D'Tigers guard says he finds defending the opponent's bets players fun, "I find enjoyment in it, as well," Vincent said.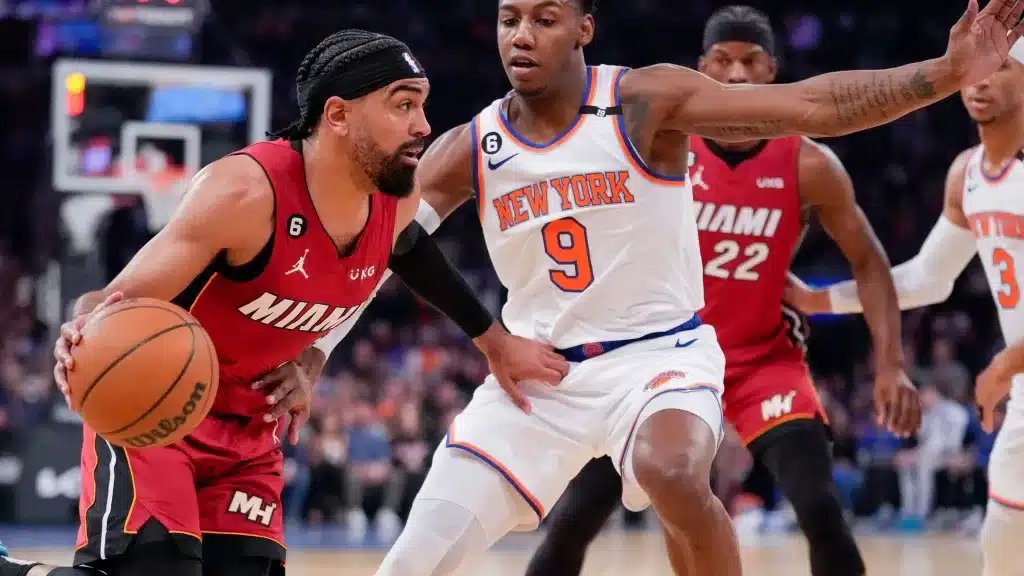 Jelen Brunson had a game-high 41 points, RJ Barret recorded 15 points while Julius Randle and Josh Hart both had 11 points apiece in the loss. The Heat will face either the Boston Celtics or the Philadelphia 76ers who are billed to face-off in Game 7 on Sunday for a place in the finals.
As it stands, Vincent is the only D'Tigers left in the 2023 NBA playoffs while players of Nigerian descent Bam Adebayo and Victor Oladipo also play for the Heat. Chimezie Metu had crashed out of the playoffs with the Sacramento Kings in the first round while Josh Okogie with the Phoenix Suns were knocked out in the Western Conference semis by the Denver Nuggets.