Sporting Lagos Football Club, the year-old outfit in the Nigeria National League (NNL), is proud to announce Klasha, leading cross-border payments and commerce platform in Africa, as its headline sponsor. The partnership will see Klasha's brand splashed across the front of the team's highly sought after Umbro jerseys for the 2023 season.
Speaking on the partnership, Jess Anuna, CEO of Klasha, said, "At Klasha, We're delighted to be the main shirt sponsor for Sporting Lagos. Sporting Lagos' strong appeal in the Nigerian National League combined with its culture and focus on elite sport and talent reflects our values as an organisation. As a business, we're committed to aligning ourselves with organisations that have a culture of excellence so we're a proud partner to the team and are excited to connect our customers and their fans during the next season.''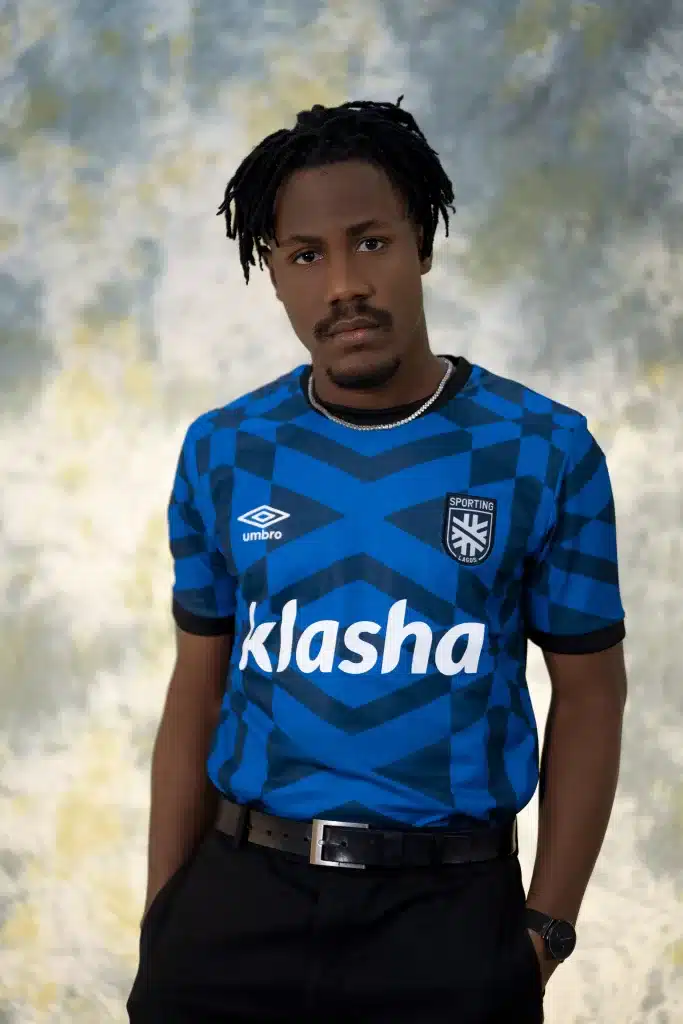 The new jersey, which will feature the Klasha logo prominently, will be worn by the players during all league matches, as well as in any other official competitions. It will also be adorned by the club's fans, including its Founding Members, a group of paying early adopters who get exclusive access to content, events, and experiences. The jersey is now available for sale.
The partnership is a win-win for both camps, which share the same core fan/user base of upwardly mobile digital natives. Furthermore, it extends the reach of the Klasha brand to the broader Nigerian football ecosystem and their households, and creates opportunities for Klasha to give back to the community.
The jersey will be worn at the club's first game of the season on March 22nd — an away game against Smart City FC. But surely, it'll gather more attention when Sporting Lagos host Crown FC on their first home game of the season, at Onikan Stadium on March 26th — a game promising to be memorable, not just for the football, but for the fanfare that characterises Sporting Lagos home games.
Get your tickets so you don't miss the games.
Known for its cross-border payment solutions, Klasha helps merchants sell to and from Africa. Users can fund virtual cards with up to $10,000 and get Amazon, Zara, ASOS and more delivered right to their doorsteps. Klasha Business, the company's payables and receivables solution, which includes embedded FX capabilities, has over 2,000 merchants signed up and 350,000 transactions processed while maintaining its month-on-month growth.
Sporting Lagos was founded in 2021 by Shola Akinlade, Founder/CEO of Paystack. The club's immediate goal is to achieve promotion to the Nigeria Professional Football League (NPFL) — the first-tier of professional club football in Nigeria. Sporting Lagos is more than just a football club though. Along with a youth football academy and a state-of-the-art arena in the works, Sporting Lagos is one part of a multi-dimensional strategy to cultivate a bonafide football ecosystem in Nigeria through talent, infrastructure, and a brand that will last a hundred years.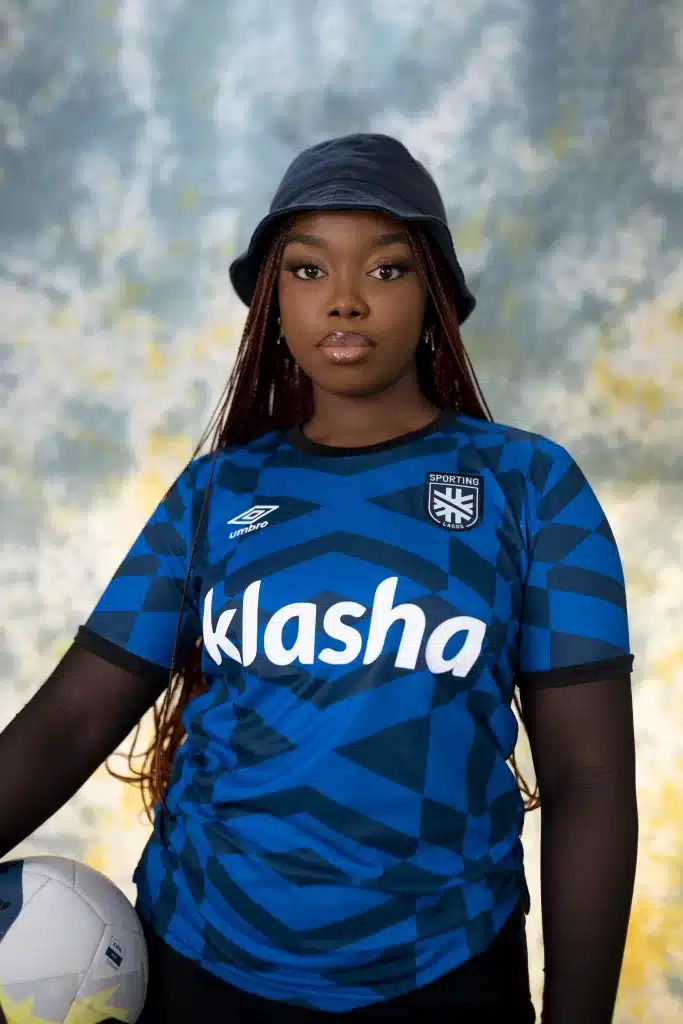 On the partnership, Ekene Agu, Member of Sporting Lagos' governing board says, "Partnering with Klasha was an obvious choice. We're regular customers of theirs — we order essential sports equipment we can't find locally, right to our door, and use many of their financial services. We're excited to take our relationship to the next level with this jersey partnership. We hope our community will connect with their brand and product the way we have".
The 2023 season is expected to be an exciting one for both Klasha and Sporting Lagos Football Club, as they work together to achieve success on and off the field.
Get the new Sporting Lagos jersey
Contact:
Ekene Agu
Governing Council Member, Sporting Lagos
[email protected]