Isaac Okoro scored a season-high 20 points to help inspire the Cleveland Cavaliers to a 122-103 win over the Indiana Pacers at Gainbridge Fieldhouse in Indianapolis on Monday.
The forward aside from the 20 points (7-of-9 shooting and 3-of-4 from 3-point range) which showed his improvement on the offensive end also saw him grab three rebounds, three assists and two steals in 29 minutes on the court.
Point guard Darius Garland led the Cavs in scoring totalling 24 points, six assists and three rebounds while Donovan Mitchell had 19 points six assists and three rebounds. Centre Myles Turner scored a game-high 27 points and 10 rebounds for the Pacers. Buddy Heild in 30 minutes had 16 points and five rebounds while Tyrese Haliburton contributed 15 points, 11 assists and four rebounds for the Pacers.
Reacting to his performance, Okoro says the confidence imposed on him by his teammates served as a motivating factor for his recent form.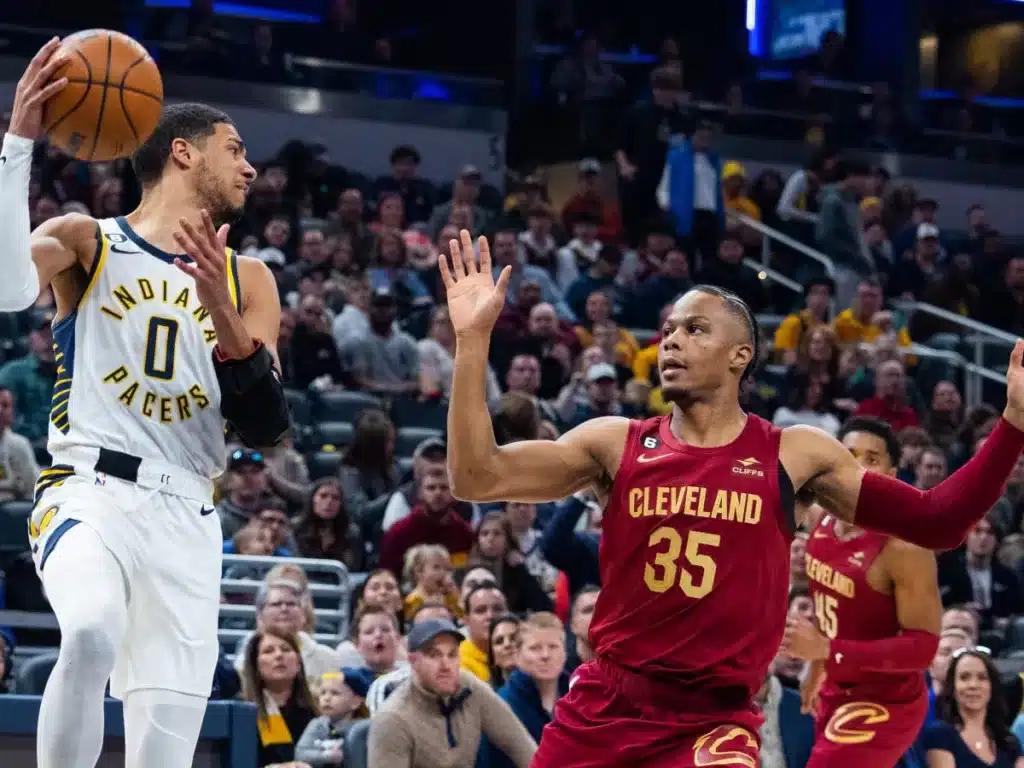 "Just being with this group of guys. Everyday I come here, they just build my confidence just playing on the court, them finding me in the corner and getting dunks, that builds my confidence," the 22-year-old said after the game.
Head coach J. B. Bickerstaff has hailed Okoro's professionalism stating that he is a player they can always count on.
"Isaac is a guy that works himself no matter what is going on on the floor. To be prepared whenever his number is called and that's true professionalism and that's who Issac is. You can depend on him and his work ethic. We know he's going to do whatever he can to help the team win every single night," J. B. Bickerstaff said after the road victory in Indianapolis.