UFC middleweight champion, Israel Adesanya, has offered a title shot to No. 6 ranked contender, Sean Strickland, after No. 1 title challenger, Driscus du Plessis is alleged to have pulled out of the All-African title shot in Sydney in September due to injury.
Du Plessis had set up a title fight against Adesanya after beating former champion Robert Whittaker in a title eliminator at UFC 290 earlier this month to set up the bad-blooded meeting with Adesanya.
Both fighters had made the fight about who is originally of African descent after Du Plessis in an interview had said hopes to become the first African champion in the UFC despite Adesanya, Kamaru Usman and Francis Ngannou all being African-born. 
Fans had thought both fighters will clash in September after du Plessis' win over Whittaker.
However, the Nigerian-born New Zealander took to Twitter to confirm that the fight against du Plessis is off, then calling on Strickland to step in for a title shot in the absence of the South African.
"I don't even know how to start this, but 'Dricus du P****,' you f****** b****. No, you weren't, you're a b****. That's why you're not taking this fight," Adesanya said in the video.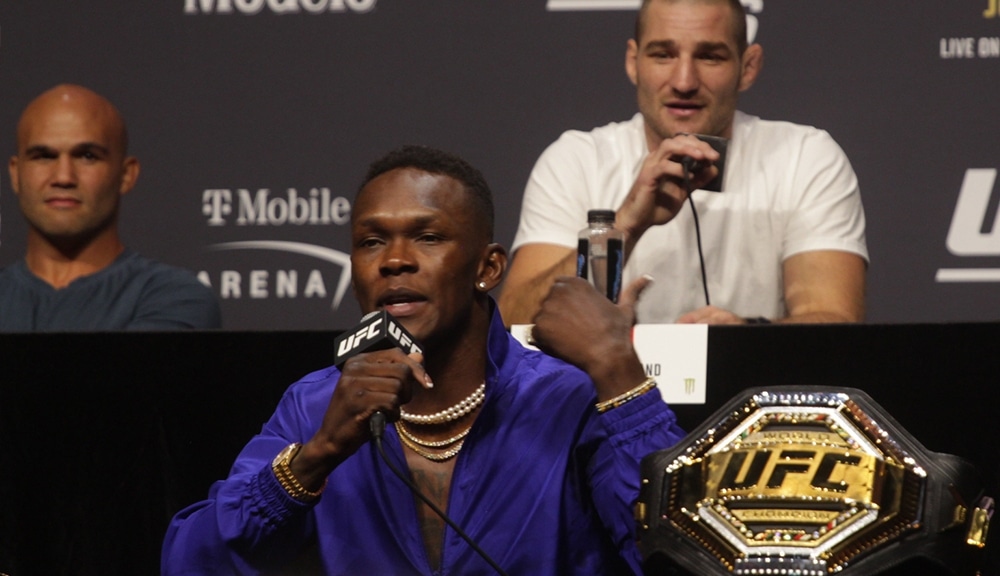 "Your foot's sore. N****, my knee was jacked, too, from my last fight. Guess what I did? I showed up, because that's what a f****** champion does. Championship-caliber, built different. A lot of you fighters talk about, 'Oh I'll fight anyone, anywhere, anytime.' No, you won't. I do. Alex Volkanovski does.
"I'm at the gym right now, about to get some work. So, I'm fighting in Sydney. I don't give a f*** who. 'D***less du P****,' ha-had, d***less, f*** off. You're out.
"Strickland, you're in, let's do the man-dance, show you how to really dance.
Strickland is coming's off the back of a second-round win over  Abus Magomedov on July 1. According to MMAmania, "sources close to the situation that Adesanya vs. Strickland is in the works for UFC 293 on September 10.