Nigeria's Divine Oduduru has announced recovery from injury after being out for over a year.
The 25-year-old Nigeria's 200m record holder disclosed this in a post on his social media accounts on Monday.
According to Oduduru he was looking forward to putting the injury behind him and return to action.
"I'm sure you've all been wondering why I haven't been competing this season.
"Unfortunately, part of being a top athlete means you also have to endure the pain of going through injuries that you don't expect. Missing the world Championships and other major events is disappointing.
"The good news is that I'm on the track to recovery and looking forward to putting the setback behind me.
"Thank you all for the continued support. MrIneverexperredIt is coming back stronger," he wrote.
The three-time NCAA champion last competed at the Tokyo 2020 Olympics, where he placed third in the semi-final of the men's 200m event on August 3.
He had earlier had a torrid start to the Olympics after he was disqualified in the men's 100m heats for false start.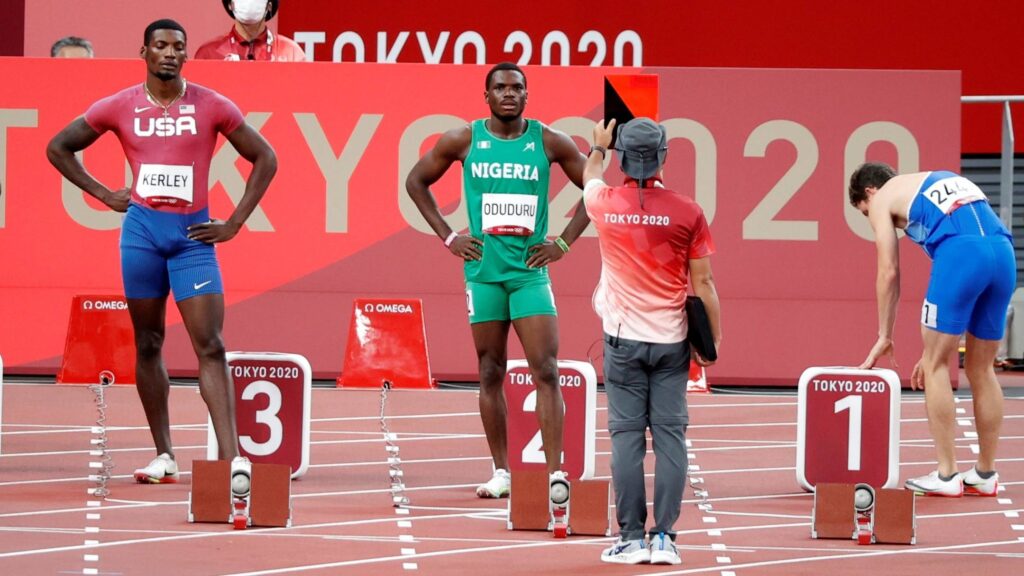 The injury saw him miss the African Athletics Championships in Mauritius, the World Athletics Championships in Eugene, USA and the Commonwealth Games in Birmingham, UK.
He is the second fastest runner in Nigeria with a personal record of 9.86s, only bettered by former African record holder Olusoji Fasuba 9.85s.