Former LA Clippers guard, Ike Ireogbu, says the country's senior men's national basketball team D'Tigers woes began after some of its loyal players such as long-serving captain, Ike Diogu, guards Ben Uzoh and Stan Okoye and himself were cut from the roster for the 2020 Olympics in Tokyo.
The four players were deemed unable to play in the level wanted by then coach Mike Brown who preferred players affiliated to NBA rosters for the Olympics despite most playing for the country for the first time.
Since the Olympics which was bogged with several controversies, the team has failed to perform optimally both on the continent and the global stage. The country failed to qualify for the 2023 FIBA Basketball World Cup scheduled to hold in Japan, Indonesia, and the Philippines due to the unavailability of most of the NBA players who were paraded at the Olympics.
A few days after Nigeria's historic 90-87 friendly game win over the USA, current Sacramento Kings coach Mike Brown released the final roster for the Olympics without cult hero Diogu and others which met a lot of disapproval from basketball lovers in Nigeria.
The team performed below par at the games and since then had failed to find their footing both on the continental and global stage.
Over two years after being cut from the national team, Ireogbu who currently plays for Treviso Basket of the Lega Basket Serie A in Italy has attributed the team's decline to the incident.
"I played a big role in the biggest game in Nigerian history. I went shot for shot with KD (Kevin Durant) and we won. 11 points in just nine minutes. The guys that received the most praise from that game (well deserved, those are my brothers) played twice as much as I did," Ireogbu wrote on his Instagram story.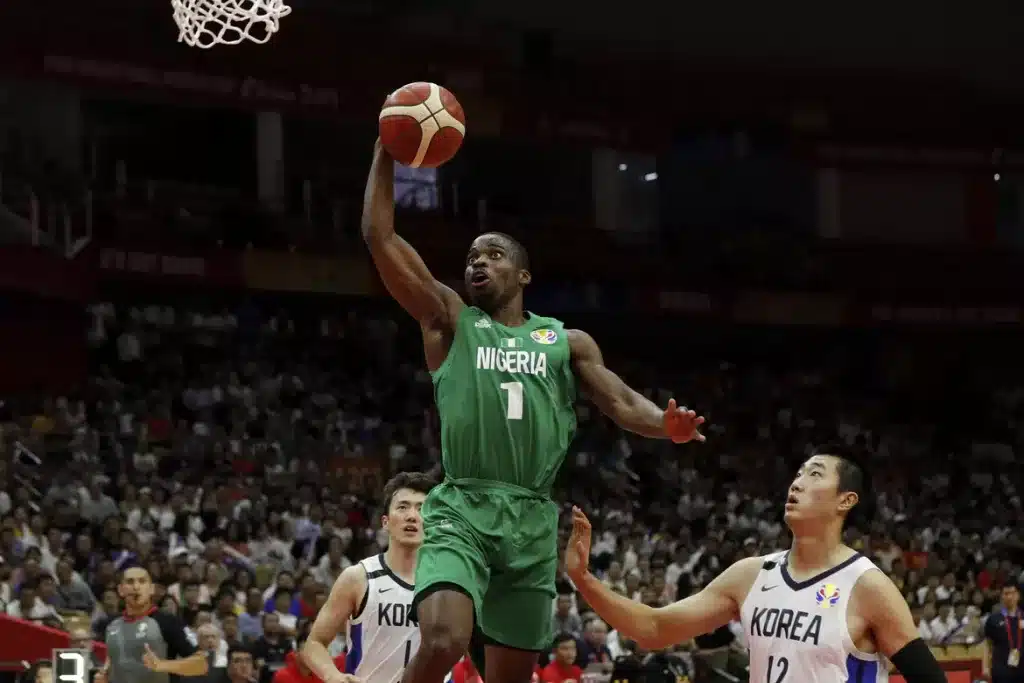 "Call a spade a spade, shit has gone down the drain since the moment they cut Ike Diogu, Stan Okoye, Ben Uzoh, and myself."
Diogu captained D'Tigers to their only FIBA Afrobasket title in 2015 alongside Okoye and Uzoh while Ireogbu was one of the top 5 best performers from the 2017 Afrobasket in Tunisia and Senegal. Diogu finished the competition as the Most Valuable Player.
Mike Brown's decision to cut the four players in favour of players who played in the NBA was met with criticism from Nigerian basketball fans as the likes of Diogu, Uzoh, and Okoye were seen as some of the most loyal players in the team and best performers.