In this interview, 19 year-old Pyramids FC striker, TOLULOPE OJO, speaks about his career growth, becoming a professional footballer and aspirations for Egyptian elite league side Pyramids FC
How did you get into football? Has it always been a dream of yours?
I started playing football at a tender age on a small pitch close to my parent's house. I used to go to the pitch after school, I played with older guys. Most of them were not professional top street football players and that was where I learned how to be strong and confident on the pitch.
Aside from playing on the streets, I loved watching football with elderly people who understood the game better than I did. I also listen to them any time they speak about football. Becoming a professional footballer has been my dream from day one although the vision wasn't that clear but I have always had the passion in me.
Did your parents support your dream to become a footballer?
I will say yes and no because growing up it was just my mother. She supported me in the sense that she knew I was talented so she excused me from taking part in house chores. She lets me go out to play football for as long as I want and when I get back home, I always find food on the table. She never stressed me at all but at the same time she was a teacher and we all know that Nigerian parents will always want you to put your education first. Her thought was to see me become either a doctor, lawyer, or engineer.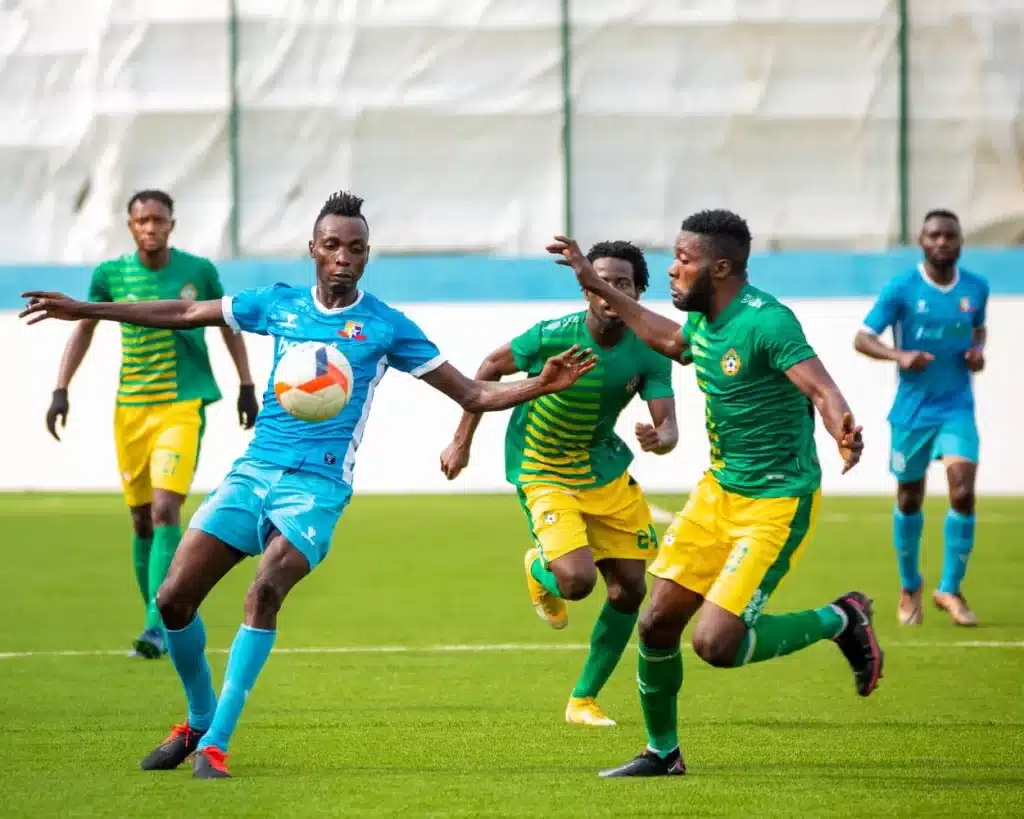 At what age and what event made you believe you could become a professional footballer?
The first time I realised that I could actually become a professional footballer was when I got selected to be a part of the state team to represent Ekiti State at Shell Cup. After that, I got selected for the Inter-Local Government Algons Cup tournament in Ekiti State. The coaches saw how talented I was which made them select me to be the captain of my team.
What was your most memorable moment at the WAFU U-20 tournament in 2022?
The most memorable moment for me was scoring a brace in the final against Benin Republic and being awarded the Man of The Match award. One of the goals was voted the best goal of the tournament. It was a life changing experience for me.
Most memorable moment playing for NPFL side Remo Stars
What I'll never forget during my time with Remo Stars was when I got my first league goal in the NPFL, the joy of making the league's Team of The Week three times and giving the team everyone called underdogs a continental ticket.
Who is/are your role models and who especially did you pattern your game after.
Sincerely I have no role model in the game ,I'm just me but I respect all football players. However, Lionel Messi is my favourite but not my role model, my game is not patterned after anyone , I just do my thing in my own way. I am writing my own script and creating my own legacy. I also love and respect good footballers past and present.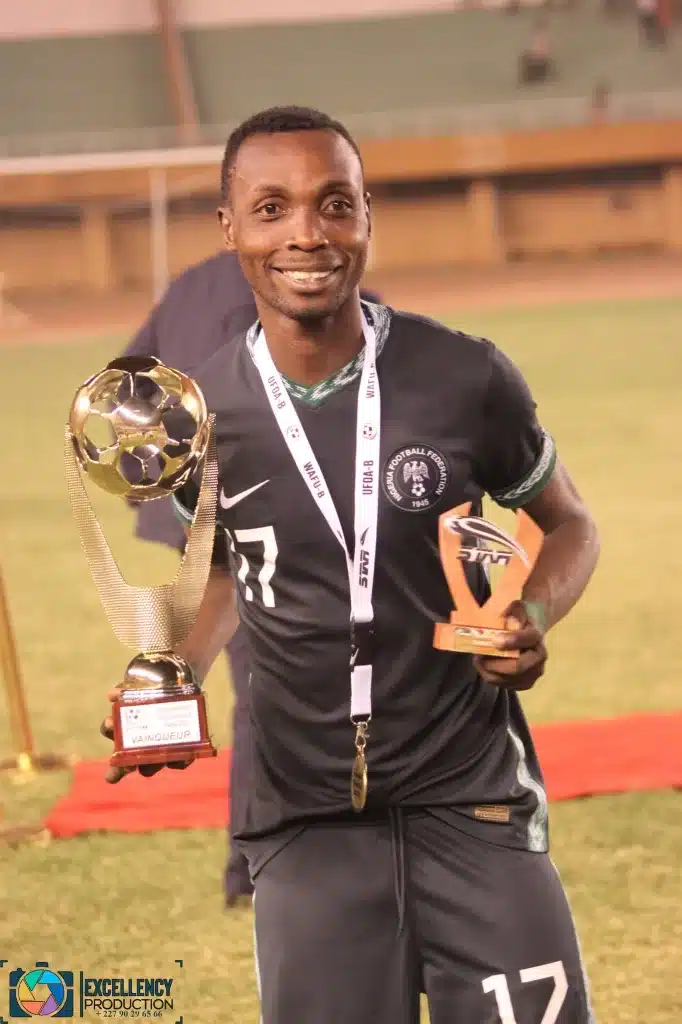 Nigerian players especially strikers are doing well in Europe, where would you love to play your football if you leave Pyramids?
In the next five years, my dream is to play at the best clubs in Europe's top five leagues which of course is the dream of every footballer in the world, also I want to be playing for the Super Eagles and representing Nigeria at the highest level and bringing the country.
How different is the Egyptian league to the Nigeria Professional Football League?
There's a huge difference between the NPFL and the Egyptian league. The league here is tactically very demanding and requires constant running. Most Nigeria teams play normal football which is moving from side to side, right to left and all but here everything is all about attacking the opponent till you get the goal and the result. In Egypt, the plan is to not give the opponent a breathing space.
How would you describe yourself and your playing style?
Like I said I am OT9, I am me and I'm unique in my own way and that's what makes me special. I adapt to the game situation, the game determines what my approach will be like. If the game requires passing and keeping possession then I do it and if it requires dribbling or long ball and long shooting then I switch to it, so it's the game that determines how I play whether we're defending, possessing or attacking, I play what will be favourable to the team.
What are your targets with Pyramids FC this season?
Yes, I have set a target to score at least five goals before the end of the season God willing. Firstly, however, I hope to get more game minutes so I can prove myself. We have played 21 games so far and we still have 13 to go. Overall, I just want us to do well for the team and help them achieve our goal of winning the league. We still have the opportunity to win the league this season.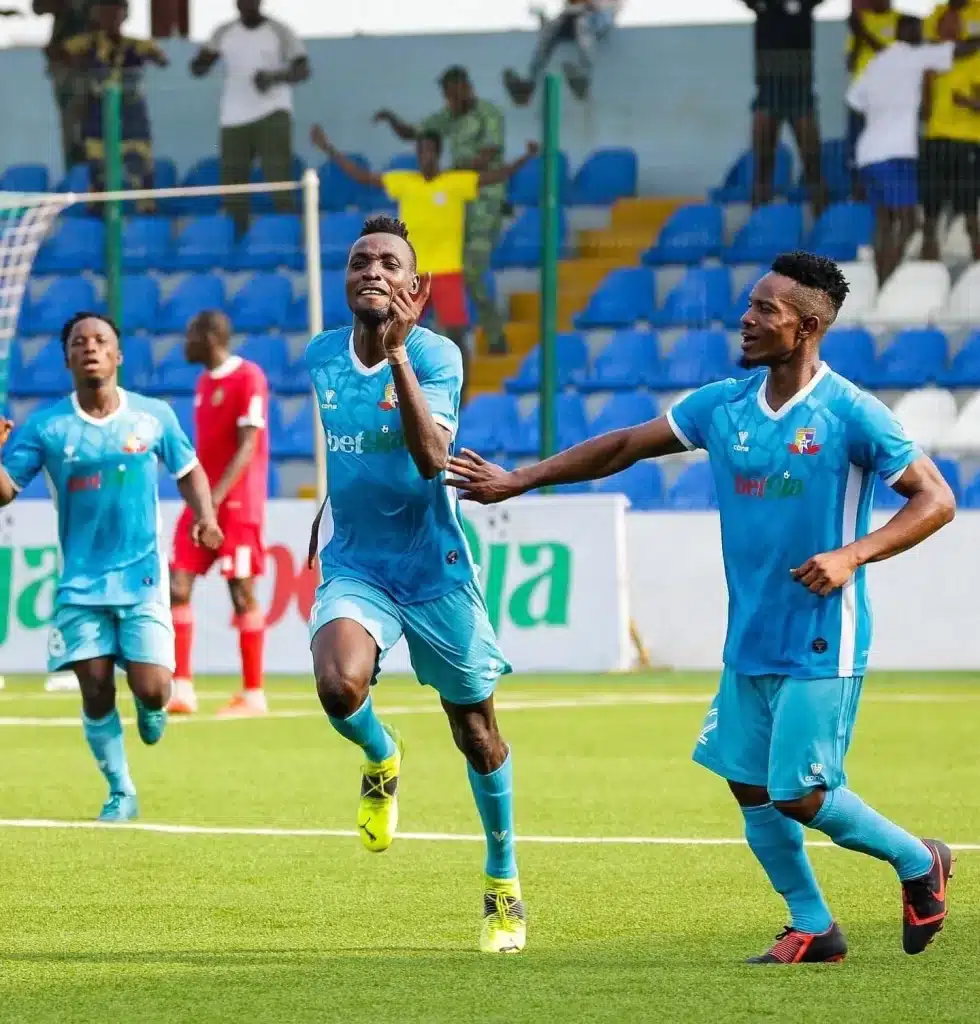 What's your take on the performance of Nigerian players in Europe, especially strikers like Victor Osimhen, Victor Boniface, Terem Moffi etc?
Nigerian strikers are really doing well in Europe and I am extremely proud of them and the work they are putting in to make a name for themselves and make Nigeria proud. I love every one of them and the great job they're doing but my favourite Nigerian striker at the moment is Victor Osimhen. This is because he understands the game and he's a fighter. He goes for the ball any time he steps onto the pitch and he is a major headache for even the best defenders.
Osimhen is typically an African player ,we're known for bullying the opponent in shoulder to shoulder situations and victor is doing that really well. I see him breaking lots of records.