D'Tigers forward, Chima Moneke, recorded a double-double and was named the Most Valuable Player for Spanish side Baskonia Vitoria-Gasteiz in their 88-81 win over Lyon-Villeurbanne in a EuroLeague encounter at the Astroballe in France.
The former Sacramento Kings player finished with 19 points, 13 rebounds – the most in the game – six assists, one steal, and one block. Guard Markus Howard's 8-for-13 three-point shooting and 35 points helped Baskonia Vitoria-Gasteiz overcome a 16-point deficit to secure the only win on the road of the day.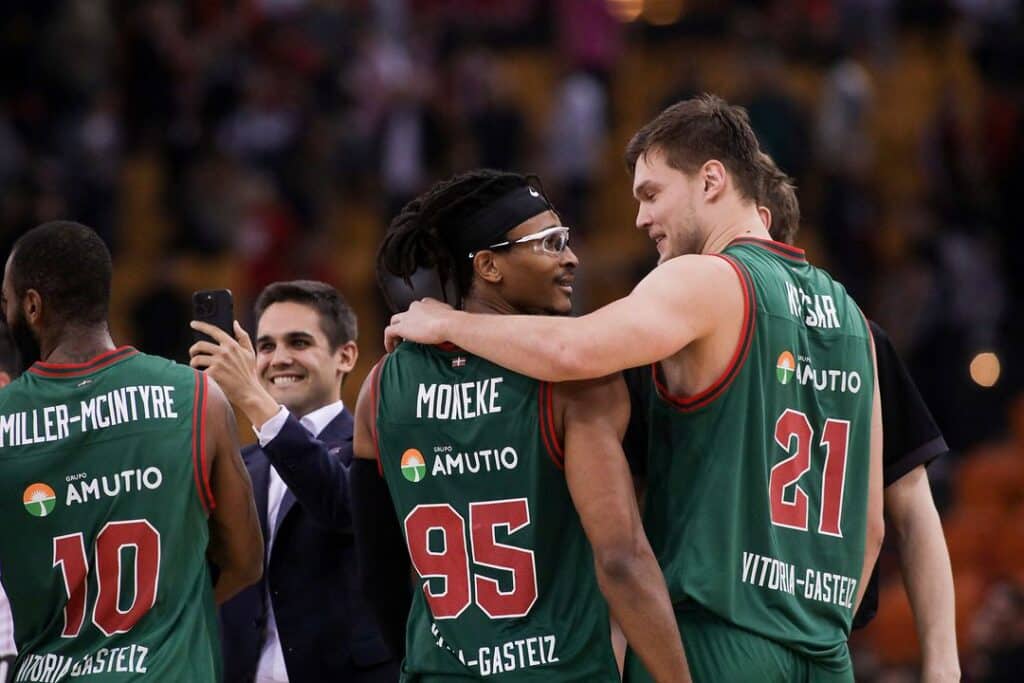 Centre Matt Costello also contributed 16 points five rebounds and two assists. Baskonia continues its hot streak, winning its fourth consecutive game. The team remains undefeated under head coach Dusko Ivanovic and has improved to a 5-4 record.
Also read: Home-based Super Eagles would have walked over Lesotho, says Oliseh
Mike Scott came off the bench to lead Lyon-Villeurbanne with 22 points while centre Joffrey Lauvergne settled for 16 points. Chima Moneke's compatriot John Egbunu had four points and one assist in 12 minutes. 
Baskonia is currently 10th on the EuroLeague table and will be hoping to move further up on the log.