Forward Amy Okonkwo scored 29 points and 13 rebounds as she led D'Tigress to the quarterfinals of the ongoing 2023 Women Afrobasket thanks to a 81-65 win over Egypt in their second group game at the BK Arena in Kigali on Sunday. 
The defending champions dominated the first half of the the encounter taking the first quarter 18-10 before also overpowering their opponent 24-13 in the second quarter to take a 19-point lead into the the halftime break.
The Egyptians came out hot in the third quarter taking the game 19-17 but their attempt to overturn the game was quenched in the fourth quarter as D'Tigress took won the fourth period 27-23.
D'Tigress had defeated Democratic Republic of Congo 69-35 in their opening group game on Friday.
Amy Okonkwo was named the Most Valuable Player of the game after her 29 points 13 rebounds double-double performance for D'Tigress.
She added four assists and three steals. Murjanatu Musa from the bench had 18 points, seven rebounds and four assists in the encounter. 
Nicole Enabosi had 10 points 9 rebounds, and one steal while Blessing Ngozi Ejiofor contributed 10 rebounds to the win.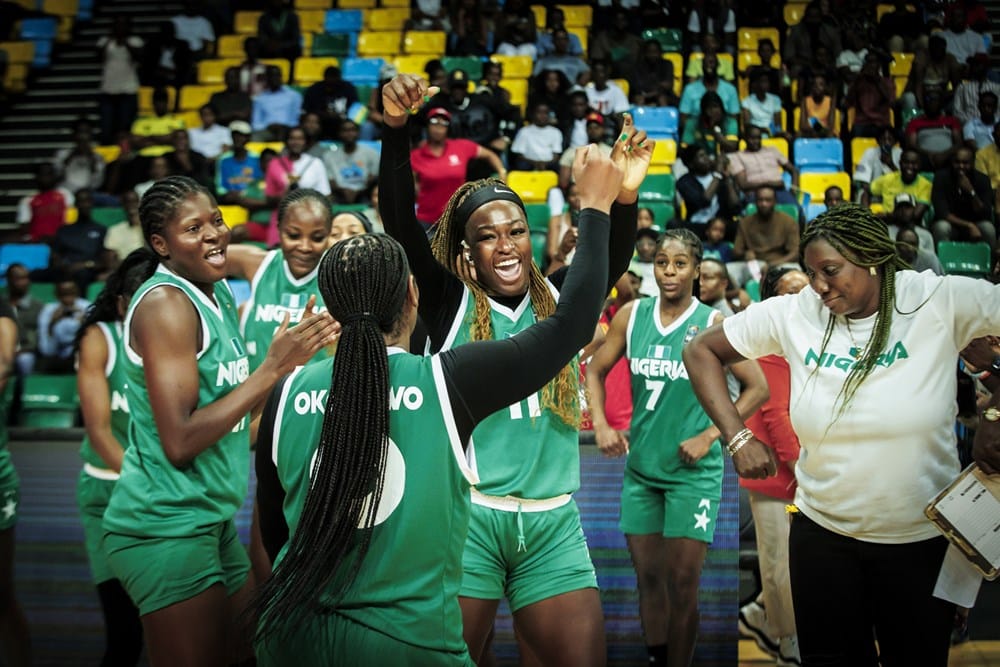 Meral Abdelgawad was the best ayer for the Egyptians scoring a total of 19 points. Nadine Mohamed Sayed Soliman Mohamwd had 14 points, while Raneem Elgedawy had 15 points.
Nigeria's next game comes up on Wednesday.