Brazilian UFC star Alex Pereira believes defending the UFC middleweight title against South African Dricus du Plessis will be an extremely easy feat for champion Israel Adesanya.
Dricus du Plessis, the six-ranked UFC middleweight fighter is billed to face Robert Whittaker on July 8 at UFC 290 with the winner of the fight expected to go for a title shot against Adesanya later this year.
Adesanya, may face long-time foe Robert Whittaker for a third time if the Australian emerge winner of the fight but a win for du Plessis in the eliminator bout will set up an all-African title fight for the first time in UFC history, however, Pereira who after losing the middleweight title to Adesanya and moving up to the light heavyweight division believes that a fight between Adesanya and du Plessis will be too easy for the Nigerian-born New Zealander.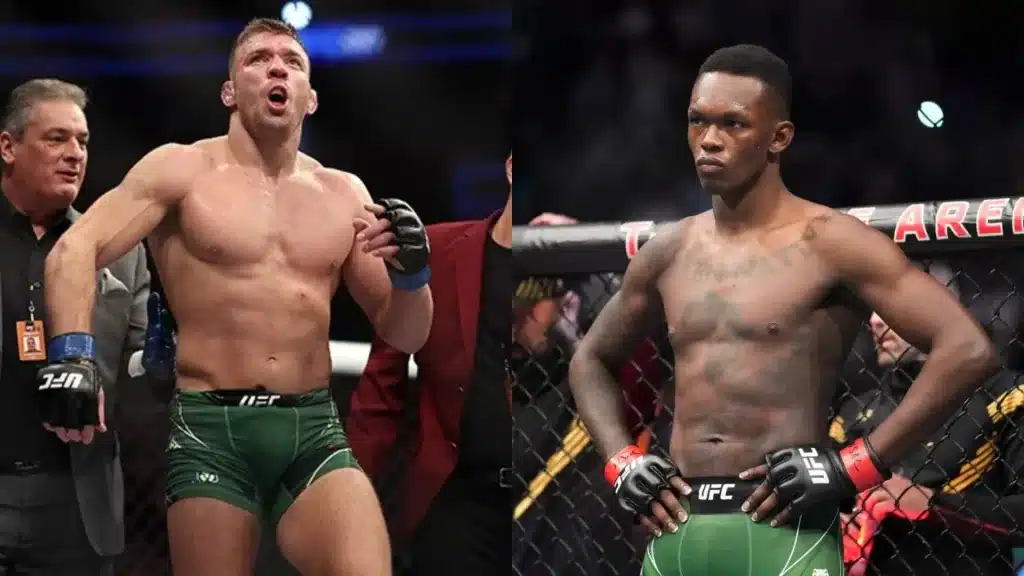 "Let's speak about if Du Plessis wins (Whittaker)," Pereira said on his YouTube channel "I think it will be a massacre. Adesanya knows this. He wants to make history. He wants to have an easy fight. For me it's Du Plessis, he is way easier than Whittaker. He wants to make history and collect wins and he knows it's a good fight for him."
Adesanya reclaimed his middleweight title defeating Pereira via knockout (punches) in April. The Nigerian had lost the belt to Pereira via knockout in November 2022, his first loss in the middleweight category in the UFC.
South African du Plessis has been outspoken about his ambition of fighting and beating Adesanya to claim the title but will have to face Whittaker in the title eliminator in July. Since joining the UFC franchise in 2020, du Plessis has won all five fights he's been involved in with four of them coming via knockout.